The restaurant is located on the second floor of the new Yokohama City Hall completed in 2020, and is positioned in the "bow" section if the hall were compared to a ship. The space was designed to maximize the great view through its glass walls.

Under its concept as "a dining experience in a port town guesthouse atmosphere for all kinds of people," we aimed to express refreshing beauty, friendliness and warmth.

The counter leading from the entrance is designed to be an enclosed wooden space to create warmth and a contrast with the open dining room.

The dining room is themed in "comfort without excessive decoration" staging a satisfying experience unified with the panoramic view of Yokohama in the background. The base colors are white, comfy wood color and gray, with an accent of marine blue, the symbolic color of the restaurant.

The logo designed in the image of a guest house nameplate reflects the concept of "universal dining". It was made to be easily read but with a playful twist of wave-like soft curves and a hidden number "1".

We hope that this space will be where visitors can dock their ship of their heart and start sailing again.
◎Interior design, Logo design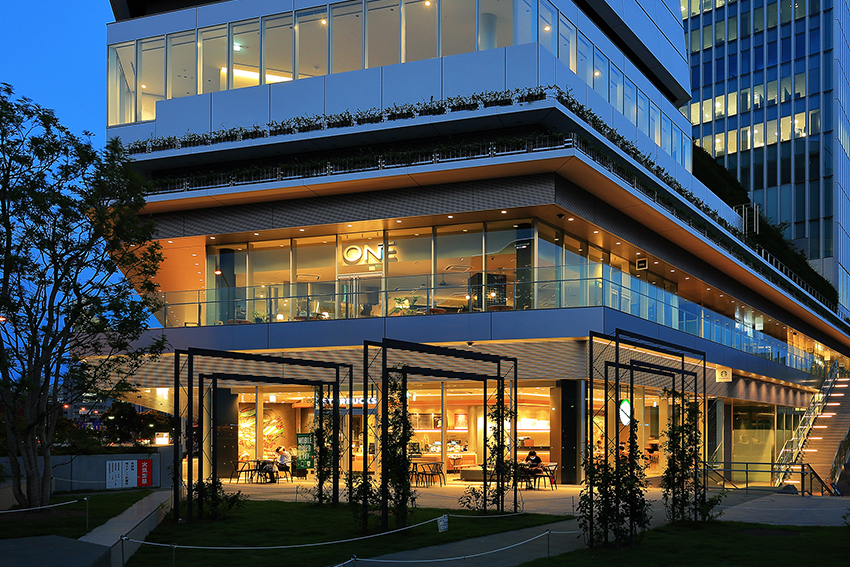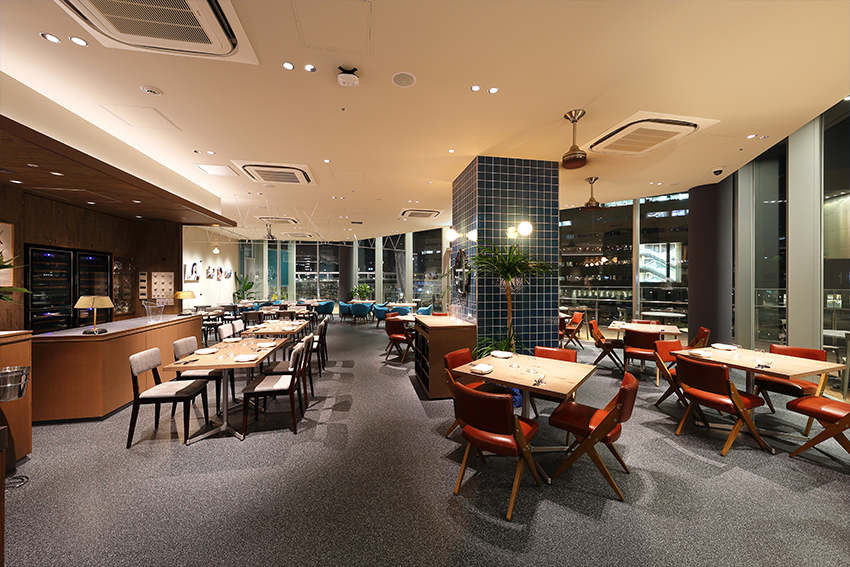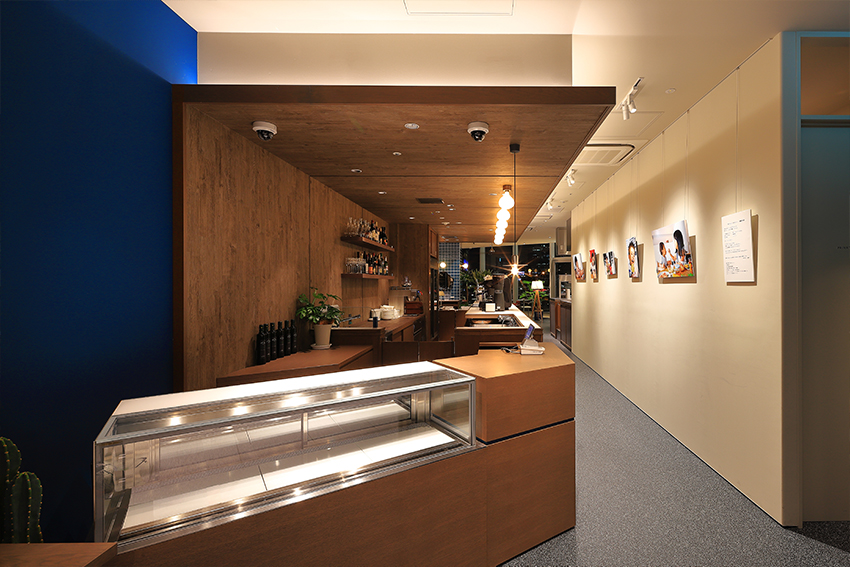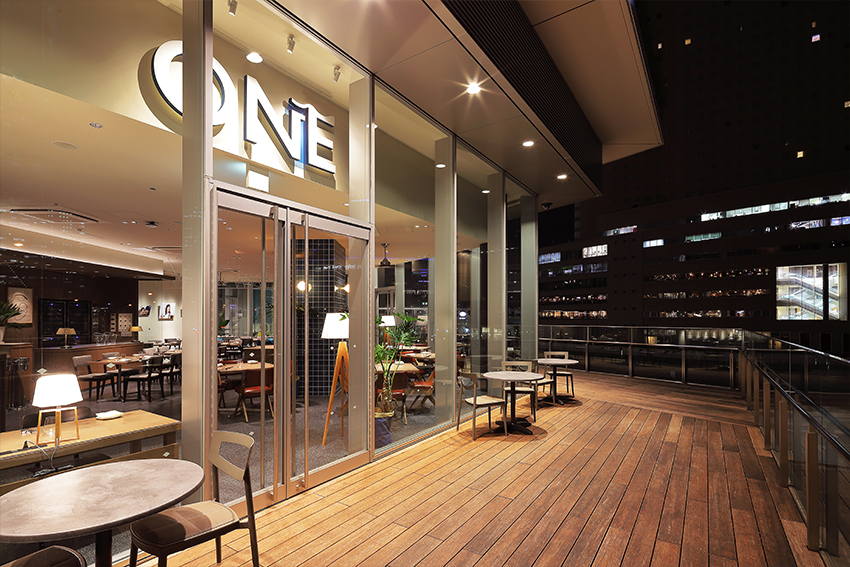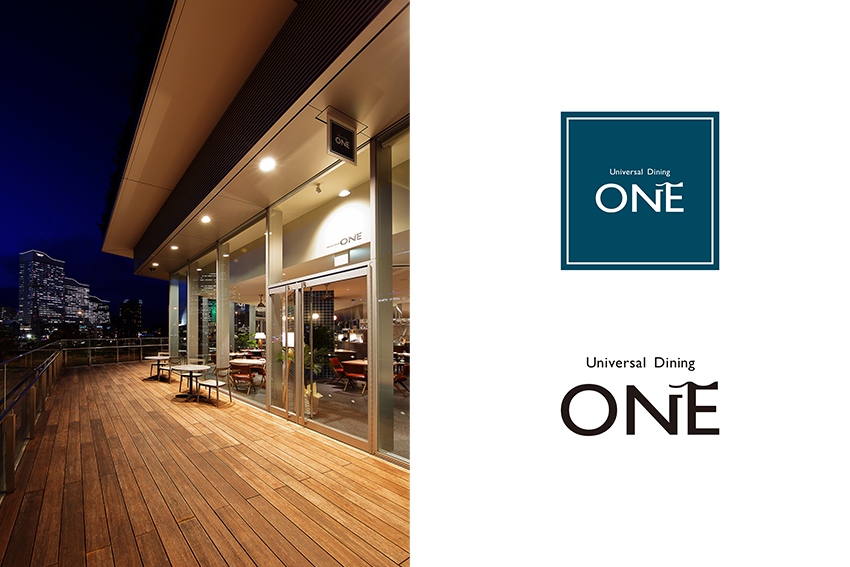 Universal Dining ONE