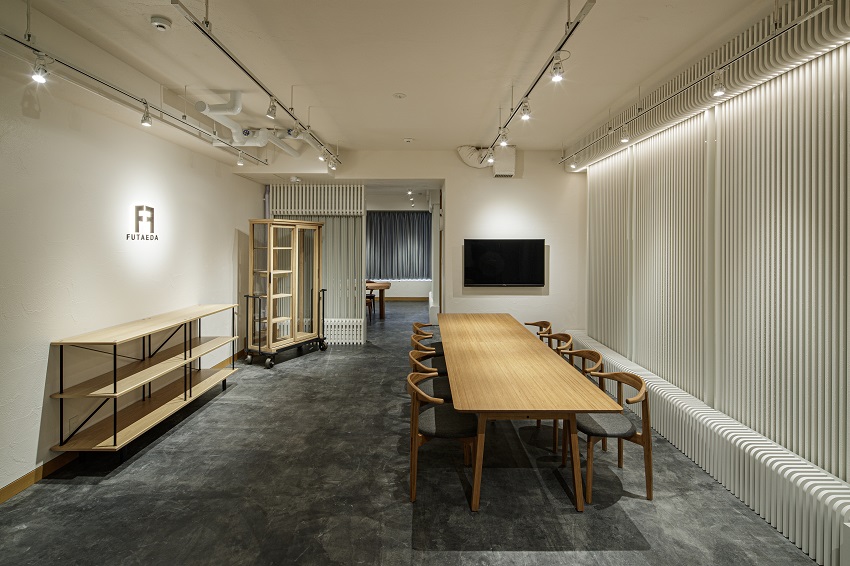 This space doubles as the showroom for F-CON, a windless and noiseless air conditioning system, and the Tokyo office of the company.

Due to the age of the building, the walls and ceiling needed internal insulation before being finished with dedicated plaster.

The lower floor also functions as a flexible working space. With the F-CON installed, this comfortable office is designed as a clean air environment that's nearly a living space.

The upper floor is a salon with no wind or sound. The calmness and comfort is that of a hotel lounge, making you forget that you are in the heart of the city.

To highlight the F-CON panels which are the main feature of the showroom, fin-like decorations were added to the upper and lower parts of the louvers.
◎Interior design