We coordinated and directed the renewal of the website of Mr. Syuhei Hasado, one of Japan's leading plasterers.

The main objective of the project was to express Mr. Hasado as an artist rather than a craftsman. Since one of the main goals was to make the website bilingual, we aimed to create a website with a sense of Japanese beauty that could be understood internationally.

We focused on a UI/UX design that simply but elegantly shows the abundant contents - his plastering works, art projects and the prolific verses woven by himself. The online store is a new feature added in this renewal.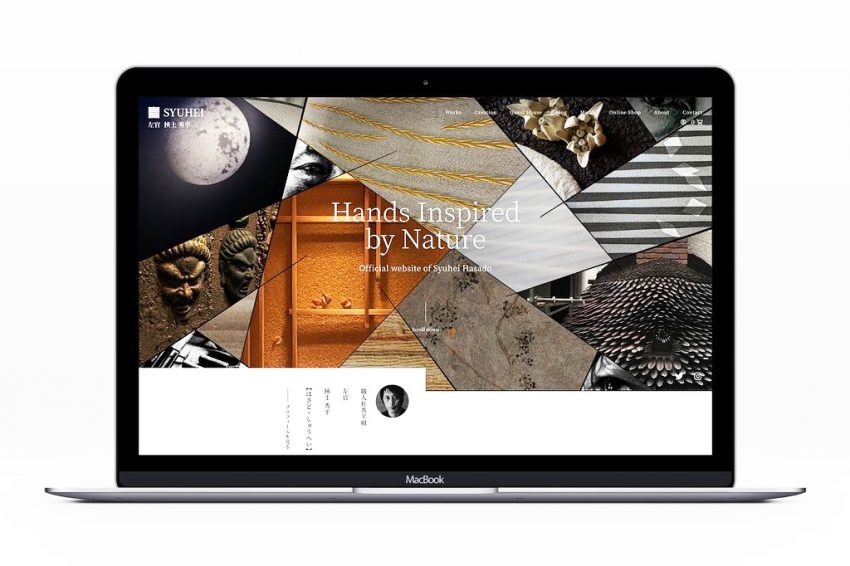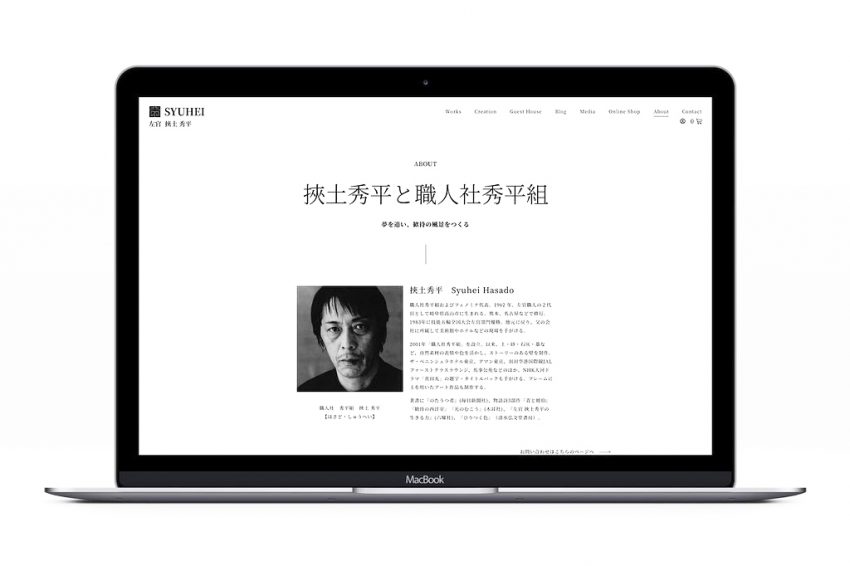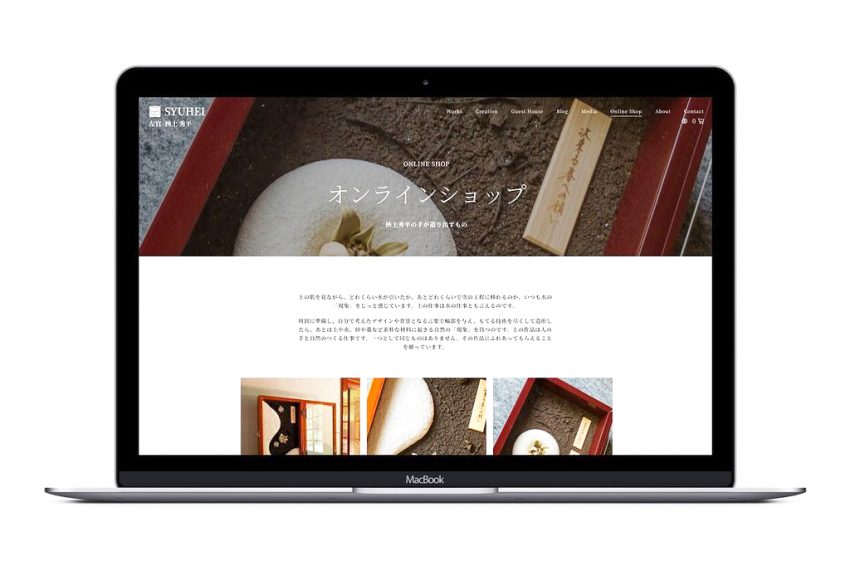 Syuhei Hasado's Website Renewal
| | |
| --- | --- |
| Client | Syokuninsha Syuhei-gumi Company |
| Type | Plaster Craftsman |
| Project | 2021 |
| Website Renewal | 2021 |
| WEB | https://www.syuhei.jp/en/ |